Entre ayer y hoy me he dedicado a escuchar el nuevo disco de Arcade Fire: The Suburbs. El disco, en mi opinión, es uno de los mejores del año (un 2010 lleno de buenos discos, como el High Violet de The National, por poner un solo ejemplo). Para aquellos amantes del buen rock que compran sus CDs, The Suburbs me parece imprescindible.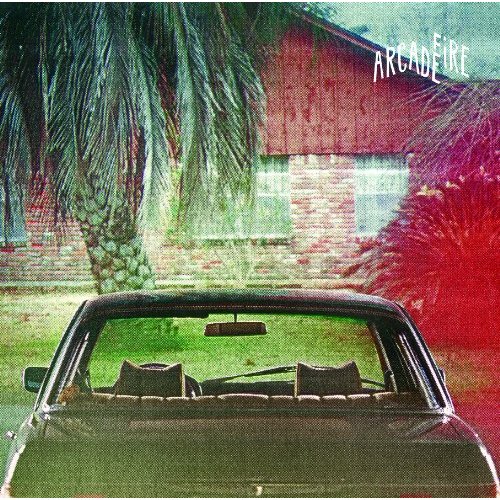 Todos los temas son muy buenos; no hay "rellenos" ni composiciones aburridas. Para quienes temían que Arcade Fire se repitiera con este disco: vayan en paz. The Suburbs se aparta en buena medida del sonido de Funeral (2004) y Neon Bible (2007), pero sin renunciar por completo a la esencia melancólica de las canciones de Arcade Fire. Por ejemplo, el tema que comparte título con el álbum, The Suburbs, ofrece unas melodías alegres, pero la letra se encuentra impregnada de nostalgia:
In the suburbs I, I learned to drive / And you told me we'd never survive / Grab your mother's keys we're leaving / You always seemed so sure
Más adelante, en este mismo tema, se expresa:
So can you understand
Why I want a daughter while I'm still young?
I want to hold her hand,
And show her some beauty,
Before all this damage is done
But if it's too much to ask
If it's too much to ask
Then send me a son
Añoranzas. Deseos. Nostalgias. Parece un viaje. En algunas partes, melódicamente, este tema me recuerda a The New Pornographers y a MGMT. Por otro lado, hay mucha variedad entre las canciones, y a diferencia de sus trabajos anteriores, en este álbum hay una mayor presencia del sintetizador. Por momentos incluso rozan el indie punk. Variedad garantizada. En relación con mi tema favorito (Modern man): adoro esas guitarras estilo The Byrds, y la composición tipo Tom Petty y Roy Orbison.
Sin duda, un disco totalmente recomendable.