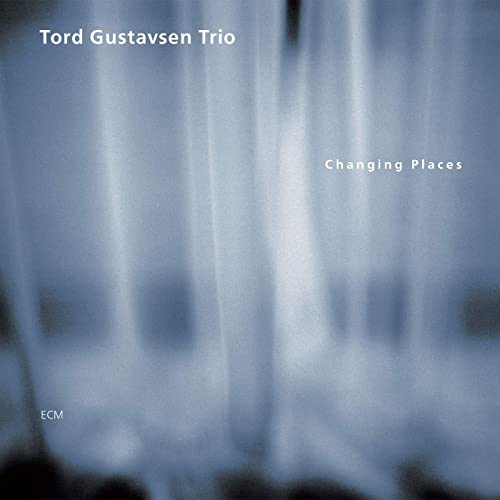 Changing Places, by the norwegian Tord Gustavsen Trio, is undoubtedly one of my favorite music albums. My zest for Changing Places is an avowal of my predilection for this kind of smooth, jazzy and evocative scandinavian music. All the tracks of the album stand on their own, each with their peculiar traits, deprived of needless repetition of chord patterns. The word I'd pick to summarize this album is: calm, and it's indeed a perfect invocation of peace and calm, a great soundtrack for quiet nights or a background for extended, heavily-focused work sessions.
Released in 2013, Changing Places was entirely composed by the genius Tord Gustavsen, who also played the piano and was accompanied by Harald Johnsen (bass) and Jarle Vestepad (drums). Personally, I like to highlight 3 tracks of the album: the first one, Deep As Love, which is a piece of love indeed, followed by Graceful Touch, soft like a tender caress, and finally the beautiful, complex, and wonderful masterpiece of the album: Where Breathing Starts. Even the names of those tracks match perfectly.
Following albums by Tord Gustavsen have also been great (e. .g, Being There, The Other Side, etc.), but I keep going back to Changing Places. It's outstanding and consistent.